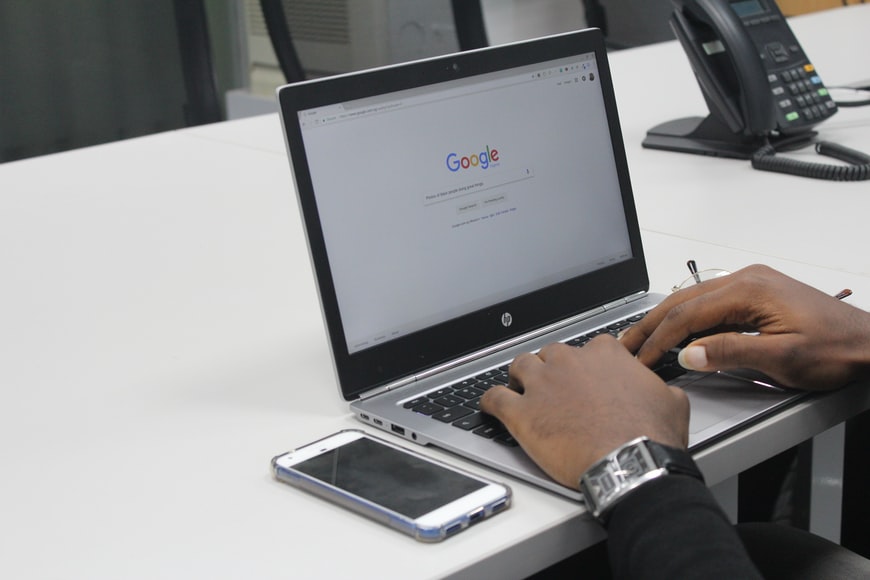 6 Reasons Why Your Website Is Not Ranking On Search Engines
Of course, everyone paid to have a website or must have built one with the vision that it is going to rank on prominent search engines like google.com and bing.com. The thought of that is perfect! Who doesn't want to see that happen? Unfortunately, if things are swinging sideways, we are here to answer that question; why your website is not ranking on search engines?
It must have bugged you to know that over a million searches for information and products are done on the internet – especially with google.com as the go-to search engine. But why isn't a fraction of that huge population size clicking through your website? Well, chances are that there is more than one reason that your website isn't ranking on search engines.
Why Your Website Is Not Ranking On Search Engines
So, we have gathered a list of reasons why your website is not ranking on search engines. Believe me, this are the most common reasons almost every website owner come to face when talking about ranking on search engines. Below are six of the most common problems that are visible in relatively low-ranking websites.
1. No Proper Keyword Research/Strategy
A keyword is basically what a web user type in a search bar to pull out relevant information from the internet. This is important in content marketing as it gives you an idea of what your potential target audience is looking for. This means that if you have created contents around things people aren't looking for, search engines wouldn't rank your contents when they perform a search query.
It is just like asking a farmer to gather you bananas. He wouldn't go out to harvest carrots alongside the bananas because you never ask for carrots. Search engines work just the same way.
Thanks to keyword research tools like ubersuggest, KWfinder, Semrush, ahref, etc. you can make proper research about the words web visitors are using to find information that is relevant to your business or the content you are pushing out.
2. Little use of keyword or too much Keyword stuffing
One reason why your website is not ranking on search engines is because of the little use of keywords or too much keyword stuffing. For a search engine to recognize that a particular phrase is standing as your keyword, you have to optimize your content. This means sprinkling the appropriate amount of your chosen keyword in your content. But when you over do this, it is known as 'Keyword stuffing'.
Keyword stuffing can be hurtful to your website as search engines would think you are only trying to just rank rather than providing your readers useful content in a natural tone. Think of it as salt. You need salt to make your food tasteful but too much of it is harmful.
So, if you are not ranking for a well-researched keyword, it could mean that you have either sprinkle little keywords in your content, or you have stuffed your content with too many keywords.
3. Slow site speed
How do you feel having to wait 1 minute for a website to load before you get the information that you want? – Angry right? That is the same way every web visitor would feel if your website doesn't load under 5 seconds.
One reason why your website is not ranking on search engines is because of the slow load time of your webpages. How exactly does that happen? Well, take for instance Google; Google look at your engagement metrics which includes your website's bounce rate. If your website has a high bounce rate, this probably means that people are getting to leave your website because it just takes forever to load.
This, of course, turns out bad as Google (and any other search engine) would think your website isn't valuable to web visitors and would immediately affect your rankings negatively.
4. No Backlinks/Domain Authority
If you keep complaining that your website is not ranking even after taking out time to create great contents, then you should look at your Domain Authority. Domain Authority is a way search engines label valuable websites and rank them according to their 'authority score'. What increases your domain authority score is the number of backlinks you have. Having backlinks is a way to show that people are finding your contents interesting and they have taken out their time to share it and link out to you.
Backlinks are one of the major elements that determine if your website is not ranking or is ranking. And no matter how awesome your content happen to be, if you have no backlinks (which equals to authority score) you may never be ranked by any search engine.
5. Thin Content
It has long been advised to have a 500+ worded content to give your website a chance to rank on search engines. Google, Bing, and other search engine out there do not appreciate thin content and would not rank them.
For instance, if you are a business that sell art and craft materials like paint brushes, poster colours, canvas, etc. just going out to write; "Hey, we sell top-notch arts and crafts materials. You can find us at XYZ Street or reach our phone on 123. Bye!" That won't rank.
Search engines are looking forward to ranking quality contents. Contents people would find valuable. Contents that give out enough information on a subject matter.
5. You are not publishing regularly
One reason why your website is not ranking on search engines could be the fact that you are not publishing regularly. This could sound dumb to most people but it's the fact. For instance, if you get mails delivered to you from the post office at every three days interval, you would always check your mail box regularly for any new mails. But if you get mails like once in a month, you may even forget you had a mail box right at the front of your house.
The same instance applies to search engine bots. The more content you push out on your website, the more opportunity search engines have to crawl and index your website on a regular basis.
Conclusion
The reasons why your website is not ranking on search engines could still be numerous and more technical than this. But these are the most common and regular we have seen in our field of work. Meanwhile, at Mayorkay Technologies, we handle a lot of issues as this and other more interesting services to help clients get the best out of their websites.
Do you have questions? Contributions? Or do you want to talk to us about something different? Reach the comments section below or speak to us directly using the chat bubble.
And also, don't forget that sharing is caring. If you have found this article interesting, feel free to share it with friends by clicking on any of the social media icons below.